info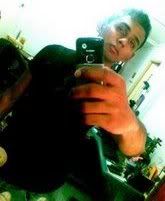 a twenty year-old soldier, deeping an escape fantasy into the wilderness of lifestyle, fashion, music, politics and the suffocation of everyday living. allow me to take my emotions and paint the world white.



facebook - friendster - myspace




LINKS
aaron.
erns.
jun.
rach.
zen.
zi chee
broth.
going om.


Andrea Crews
BryanBoy
Borderline
C.O.A.C.D
F.A.D
La Femme
Luis Avia Roma
Pink! is the New Blog
The Face Hunter
The Sartorialist
Ultra8201
Wardrobe Remix
WISHLIST
MACbook
new wallet
new phone
oni tigs



TRACK

Rihanna - Disturbia



TRAVEL
Bali
Cambodia
Koh Phi Phi


EATARY
BROTH just sliding off those sleezy bar by the junction. located above Duxton Hill, comes a very relax and romantic get away-like semi-fine dining heaven. Where modern Australian is a choice and service is at it's excellence.

Lunch : Mondays to Fridays Dinner: Mondays to Saturdays
12 February 2005 @ 11:13 pm
the fade away of JAS
Today, while getting back from Sentosa. I thought to myself all about the history when my life turn into the most steepest corner and it turn to be something so different. Everyting changed and everyone evolved. My thought and hopes inspire into a new wave of life. And the one most inspired soul in my life had to fade away. I remembered; 2003, I got the horrible news. One of my best companion/spawn/sister/everything would leave for Canada under the plate of migration. As she would need to further her studeis/interest there and persue her career there as her interest. Devastation arched towards everything I thought was 'life'. Tear runs down my hot cheeks and I thought it would be great if we (I&Mary) make her days before migration beautiful and graceful. The hanging out and the junking together. It did work for sometime, but it fade away slowly due to our busy life just springing out from corner to corner. But it won't keep me from thinking about her. Jas aka. Jezebel is perhaps one of those most inspired character in my entire life. She is the listener and a companion to me. She is like my other half. We are entirely close to each other life "Left and Right". But life isn't fair anyway, she has to leave. From the end of 2005 to the middle of it. And now? It gets so close and I think it's within a months time that she would have to depart from everything. From this tiny island and from her tiny friends (Me,Mary&Vithya). I realise how fast things are getting now. And in the speed of light, she would no more be here in singapore. Calling/SMSing/Sing/Hang-out/Joke/Chat would all just shrink into dirt and nothingness. I understand reality going it's path and I can predict everything by now, but I might take a slow expect to overcome this.
Now the chapter is changing; Jas has found her another one. Cupid came about and Jas would be marrying there in Canada. Things are changing now so quickly and it's not only because of her education; but she's going there for her second life. To make things a little more crinsom, Jas would be leaving Singapore without her parents/family knowing. She is going for good. She is running away in total. And this is another thing to add up in total to one of the biggest moment in life(to be). I hope she gets her dream and perfect life there. Knowing that she is perhaps one of the most independent persona I've known and interact with. She is also one of the most handworking person too. I wish she can blossom herself in Canada, now that she's going there one legged(without her parent's notice). I really hope that eunice looks after her well and her don't have to suffer much. She is leaving hard times and going up for freedom. I hope it does take place and it is worth the money/heart spent on her everything.
I just wish for the best in her everything and future. This is perhaps one of the most saddest post I ever did in my blog apart from my 4th of July depression case.