info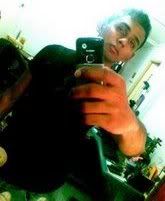 a twenty year-old soldier, deeping an escape fantasy into the wilderness of lifestyle, fashion, music, politics and the suffocation of everyday living. allow me to take my emotions and paint the world white.



facebook - friendster - myspace




LINKS
aaron.
erns.
jun.
rach.
zen.
zi chee
broth.
going om.


Andrea Crews
BryanBoy
Borderline
C.O.A.C.D
F.A.D
La Femme
Luis Avia Roma
Pink! is the New Blog
The Face Hunter
The Sartorialist
Ultra8201
Wardrobe Remix
WISHLIST
MACbook
new wallet
new phone
oni tigs



TRACK

Rihanna - Disturbia



TRAVEL
Bali
Cambodia
Koh Phi Phi


EATARY
BROTH just sliding off those sleezy bar by the junction. located above Duxton Hill, comes a very relax and romantic get away-like semi-fine dining heaven. Where modern Australian is a choice and service is at it's excellence.

Lunch : Mondays to Fridays Dinner: Mondays to Saturdays
16 May 2008 @ 6:20 pm
the day he turns his back and slips away.
CX716

i could have done this today. making it it's toughest time to make any sense. i had to do it the day before. i hope i'll get whatever emotion i can at whatever place it belongs. because everything around me will cripple down to dust by the time i wake a new dawn to it.

for the running past months, the company of you have filled me with creations of believe, laughter, smiles, confusion, doubts, progress; in anoher words - to the balance of mix emotions. but despite that, i definatly enjoyed my time with you and treasure the friendship and hugs and kisses that embraces every passing day. the leek for empathy would not best describe the opposite given reaction. but i'll thank in sorrowful hands for the condolence of my lost.

by definition - to my other half would be a very cheap prospect despite raihan openly flaring us being something more than just cotton-candy over the ferry wheel. now, i've taken a close look and made the safe place in my heart a little hole to feel the other side towards more pain (or gain). which ever sides balances a better memory. i can live in this illusion and choose to believe for a better future (which i already have). but the merry-time is over and all that is left are just empty apathetic strolls down memory lane. ephemeral might be the most technical form. but it lasted more than a million words when i put them together.

there might be many things with this end of the chapter that i might be afraid to see. for example, it would be one less reason why i should drop off bouna vista station. the tickets i tucked in between my wallet slabs are another source of a better written memory. and the meals we had together tasted more delicious with you by the side. and the flickering movies, f.r.i.e.n.d.s and family guy over the laptop screen bargains a sweeter and safer roof under those unforgettable crash overs.

now all that i see in my reflections are just me. and i'll find myself one less reason to fondle my fingers over the keypad for. im not sure how i can withstand holding my tears and sniffing up the beau i had for you. but as time goes by, just maybe i'll pick myself up and walk again. im glad he like the birthday gift, which took me sometime to get my hands on them (even though i still personally hate the black one. which ironically is his favourite of the two tees). and im glad the last lunch with him at pastamania will once again be one of those places i left memories by.

so by his words, he made me wait at the airport. since he was going down with the help of his current temp. flat mate. so since 5 and for 2 hours, i waited in vain. he didn't turn up. what puzzle me is that despite follwoing the time table, the flight and the right terminal. i was still unable to catch him. and educating him to take my number down before he sells his phone. after all this, i still wasn't able to meet him. im confuse if he had checked-in earlier or did something wrong happen. what grief me is that im unable to hug and hold a last goodbye before he leaves. i hope for news as soon as possible. and all of these are important, because im not sure when he'll be back again.

im really gonna miss you aaron.

P.S: this post was posted on the exact time of his flight depature.