info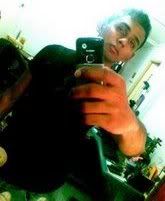 a twenty year-old soldier, deeping an escape fantasy into the wilderness of lifestyle, fashion, music, politics and the suffocation of everyday living. allow me to take my emotions and paint the world white.



facebook - friendster - myspace




LINKS
aaron.
erns.
jun.
rach.
zen.
zi chee
broth.
going om.


Andrea Crews
BryanBoy
Borderline
C.O.A.C.D
F.A.D
La Femme
Luis Avia Roma
Pink! is the New Blog
The Face Hunter
The Sartorialist
Ultra8201
Wardrobe Remix
WISHLIST
MACbook
new wallet
new phone
oni tigs



TRACK

Rihanna - Disturbia



TRAVEL
Bali
Cambodia
Koh Phi Phi


EATARY
BROTH just sliding off those sleezy bar by the junction. located above Duxton Hill, comes a very relax and romantic get away-like semi-fine dining heaven. Where modern Australian is a choice and service is at it's excellence.

Lunch : Mondays to Fridays Dinner: Mondays to Saturdays
3 September 2008 @ 9:22 pm
the outcry to all celebrations to break
I know you can spare me the lecture. Blogging came secondary this time when it leads to party after party. Wait a minute as i squeeze out of my party dress and get back on track. So what? If it's a little more than just one party. Maybe missing the Singapore Flyer was a mistake afterall. But being twenty one opens more fly than just what comes waist down.

Being twenty one is a prelude to adulthood and all things to come. Maybe one world has ended (my military service), but another one begins. And it's not a heartache, it's just more backache. The luxury of being told to is long been gone. And being under the comfort of barracks is beginning to itch. They say the break of freedom comes this Friday. I guess it's more like a breakthrough to hell.

But bless i will be with the shoulder of my mother and my grandparents. I am willing to put this all together to start afresh. It's not all about earning money. It's a milestone i wish to take to pursue what will be - my future. And i need alot of deep concrete thinking to couple this.

Birthday weekend was nothing more than spectacular. Friday night at Tantric was as entertaining as i presume it'll be. With my best buddy by my side. Everything was as perfect as it can be fixate to. And thanks to the professional touch to culinary, my party still topples the skanks. The food was just so perfect, you odd to cry your every last drop of cum for that. And Ii owe nothing more than to these 3 gorgeous. Beach party has always been as awesome as i've predicted. Maybe an eye-wink and couple of new friends makes up a good party afterall.


So What? If i'm 21? I'm still gonna party like it's a rockstar!